Upcoming Events
Sasha Issenberg - The Engagement
December 2, 2021 at 10:00 a.m.

A virtual program sponsored by the LGBTQ+ Task Force at SUNY Suffolk. Journalist and author Sasha Issenberg will speak on the subject of his latest book and the history of same-sex marriage in the US. More Information.
Past Events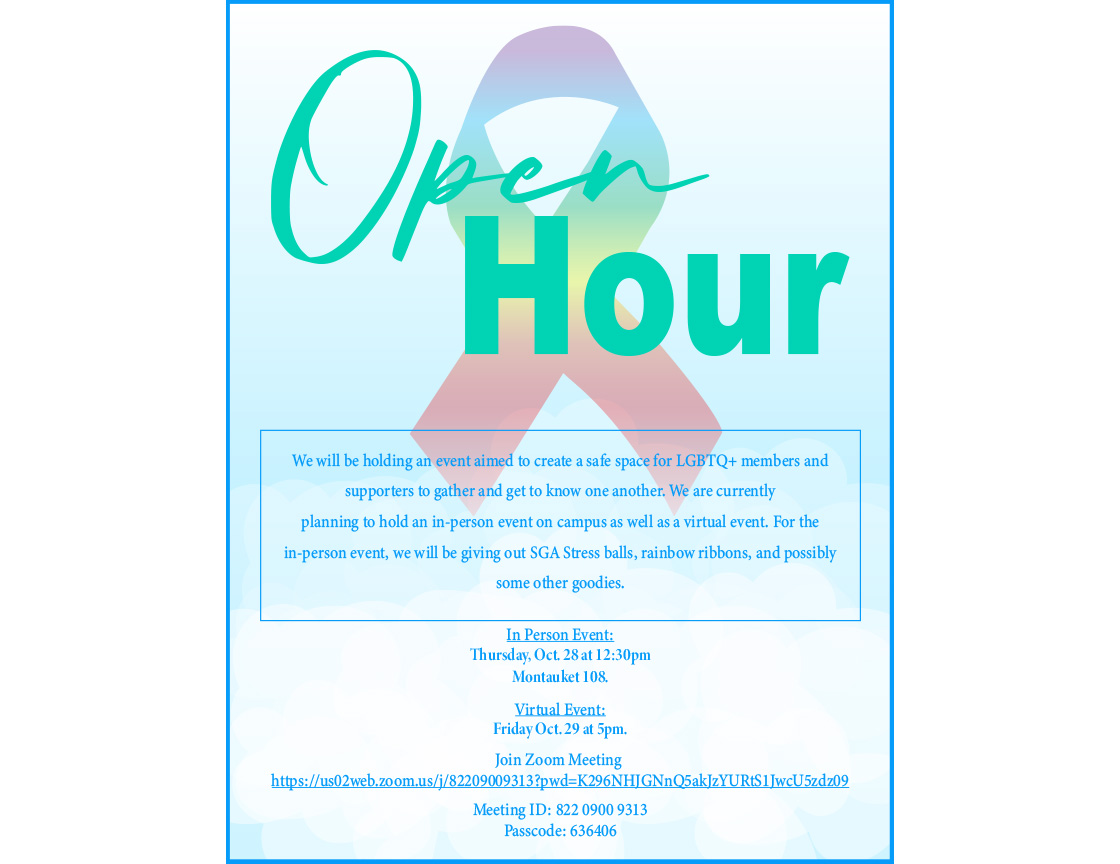 Open Hour for the LGBTQ+ Community
In Person: Thursday, October 28, Eastern Campus, MLRC 108
Virtually: Friday, October 29, 5 p.m.
Share your concerns, make some friends, and connect with allies.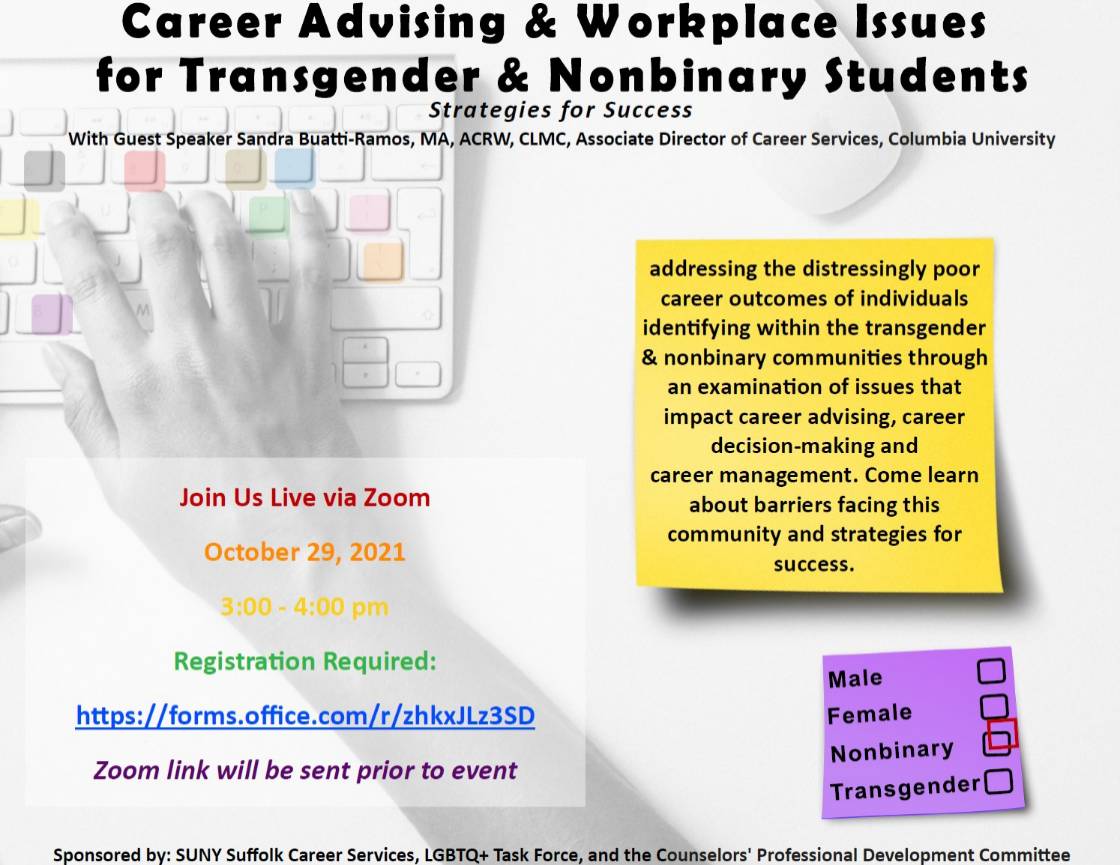 Career Advising & Workplace Issues for Transgender & Nonbinary Students
October 29, 2021. 3:00 - 4:00 p.m.
Sandra Buatti-Ramos, Associate Director of Career Services at Columbia University, will present a virtual talk on career advising and workplace issues for TNB students. Open to the SUNYSuffolk community.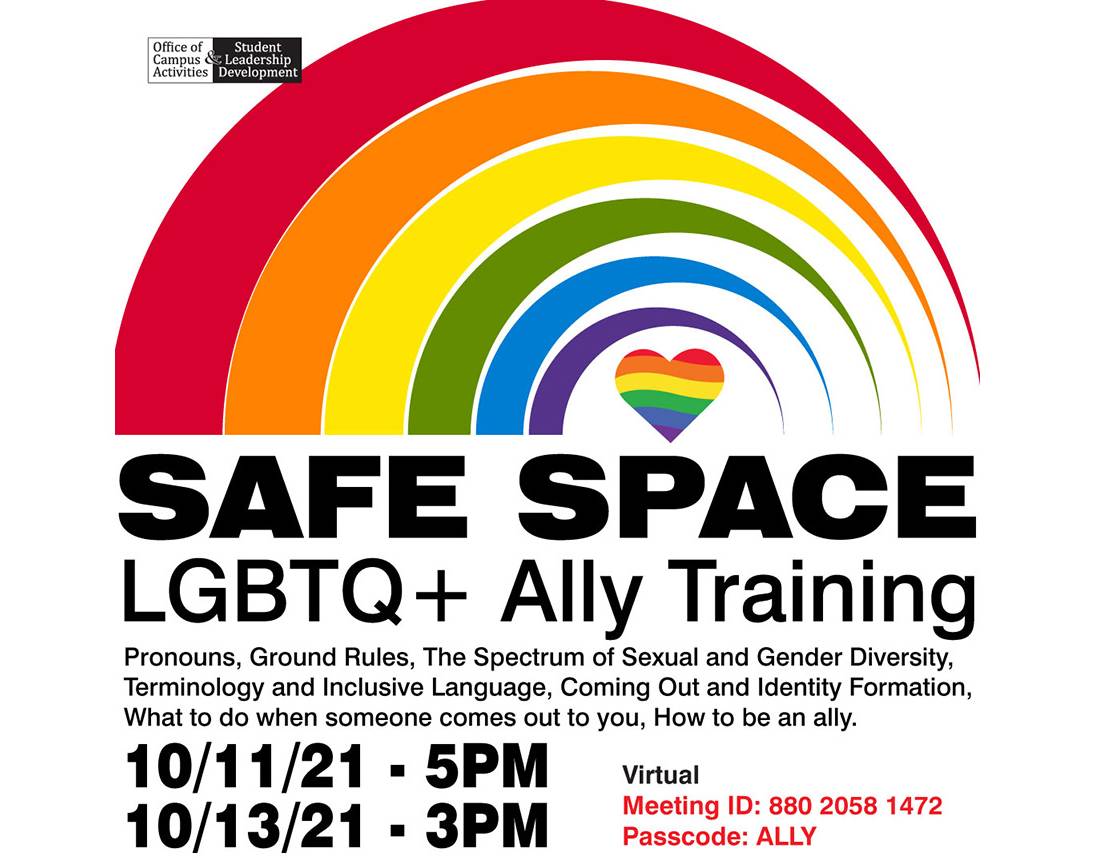 An opportunity for students to learn about LGBTQ+ allyship
October 11, 2021. 5:00 p.m.
October 13, 2021. 3:00 p.m.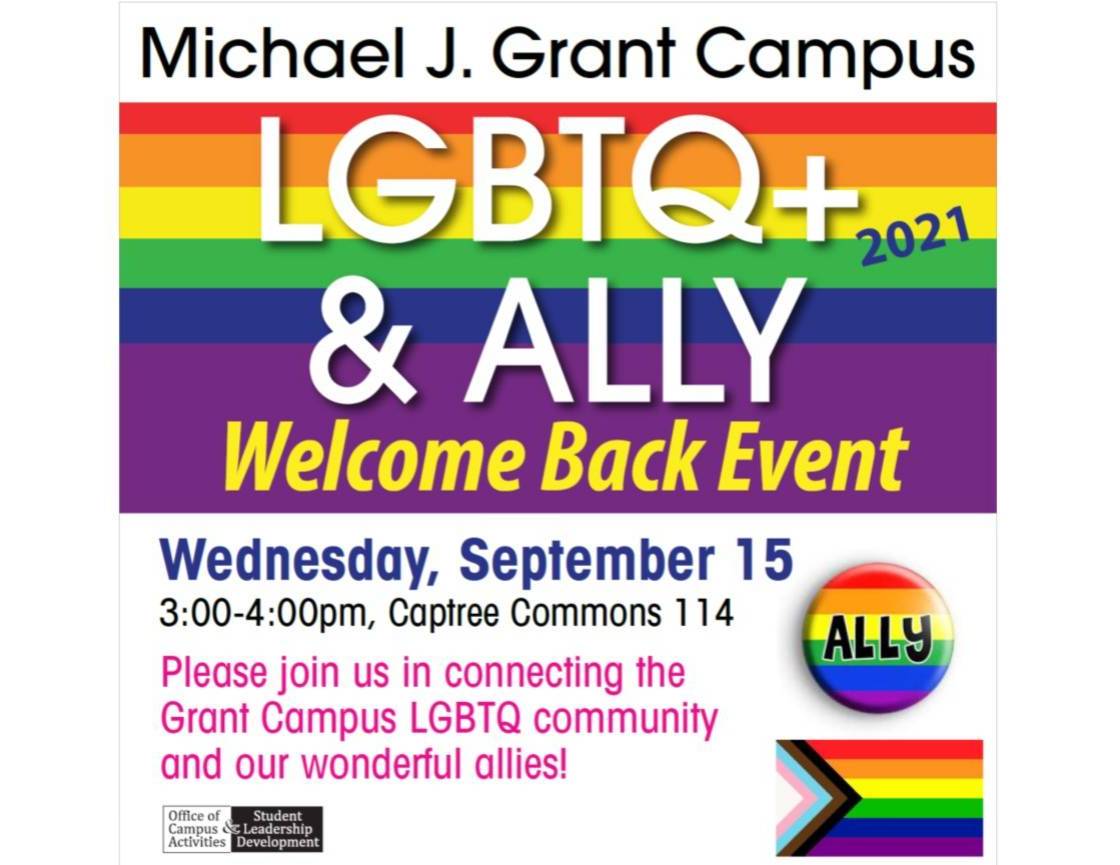 Welcome Back! Join the Grant Campus GSA for a get-together.
September 15, 2021. 3:00 - 4:00 p.m.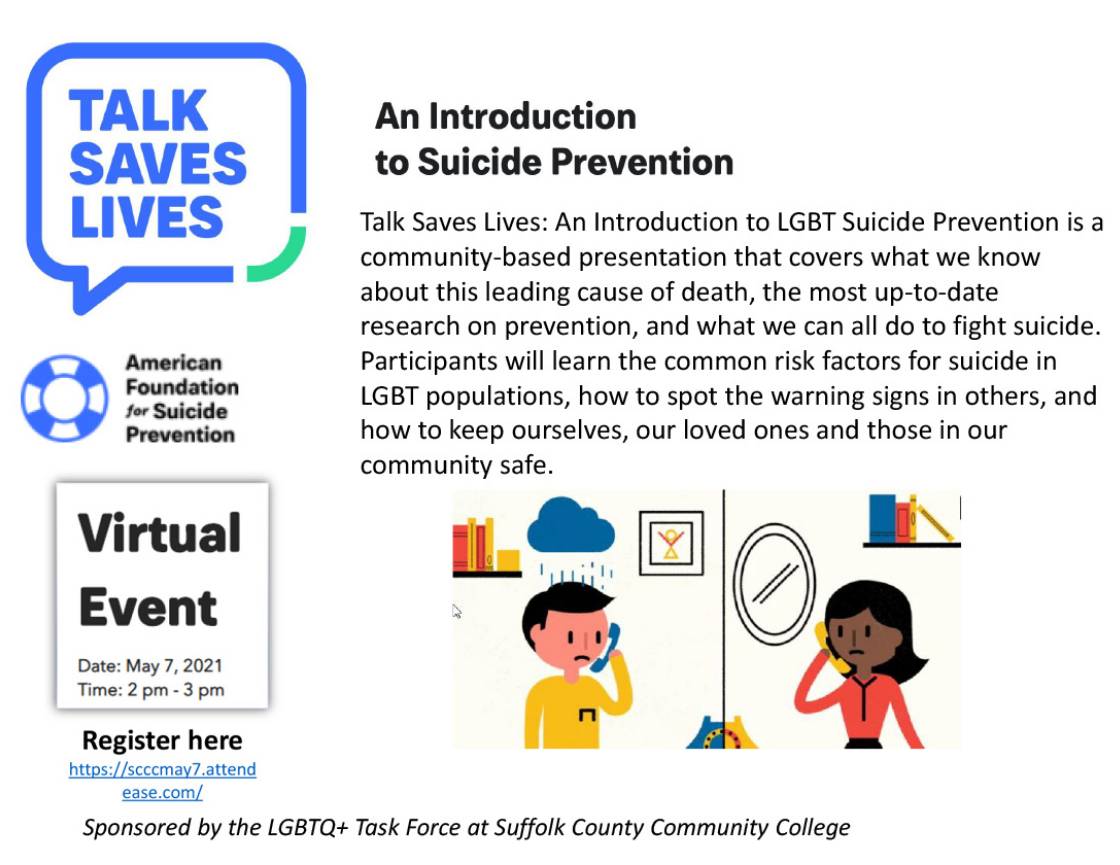 Talk Saves Lives
May 7, 2021. 2:00 p.m.
An Introduction to LGBT Suicide Prevention is a community-based presentation that covers what we know about this leading cause of death, the most up-to-date research on prevention, and what we can all do to fight suicide. Registration is required.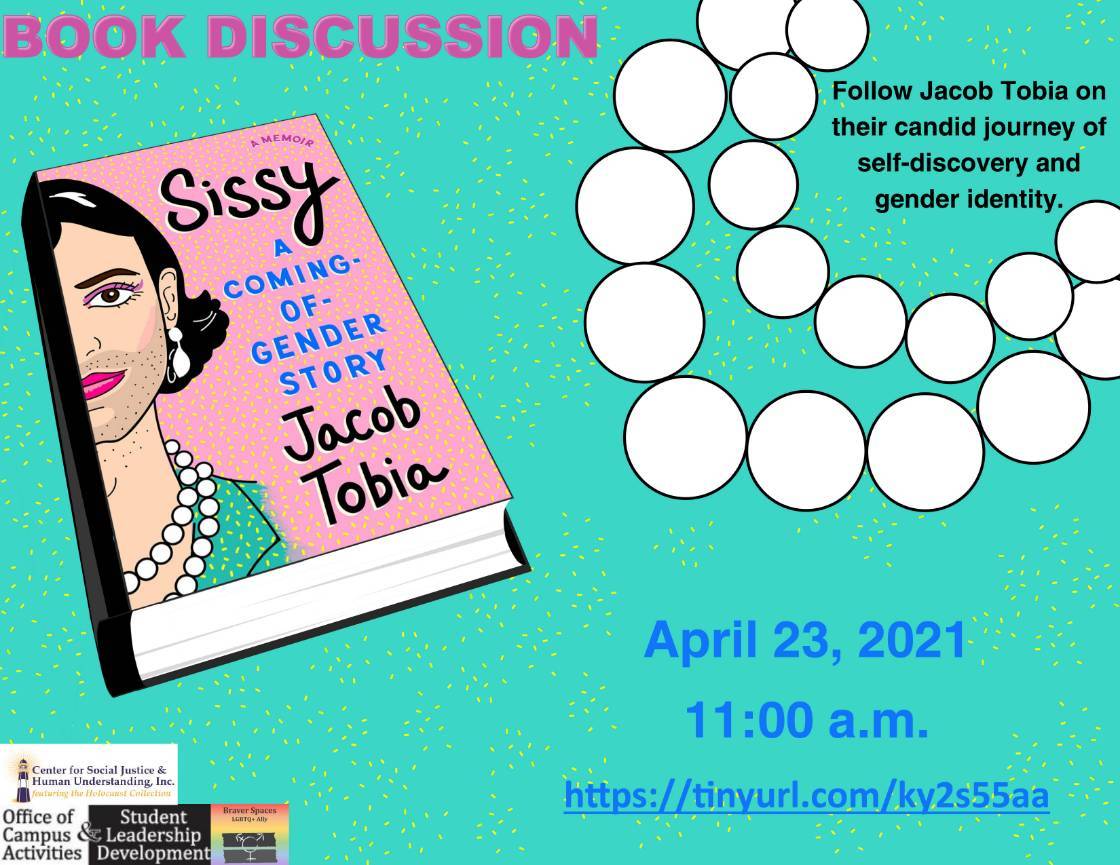 Book Discussion
April 23, 2021. 11:00 a.m.
A virtual book discussion of award-winning Jacob Tobia's memoir, Sissy: A Coming-of-Gender Story.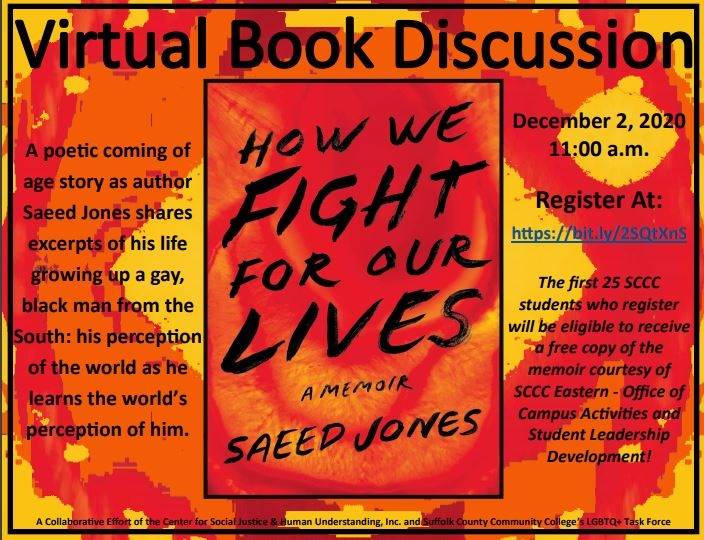 Virtual Book Discussion
December 2, 2020
A poetic coming of age story as author Saeed Jones shares excerpts of his life growing up a gay, black man from the South: his perception of the world as he learns the world's perception of him.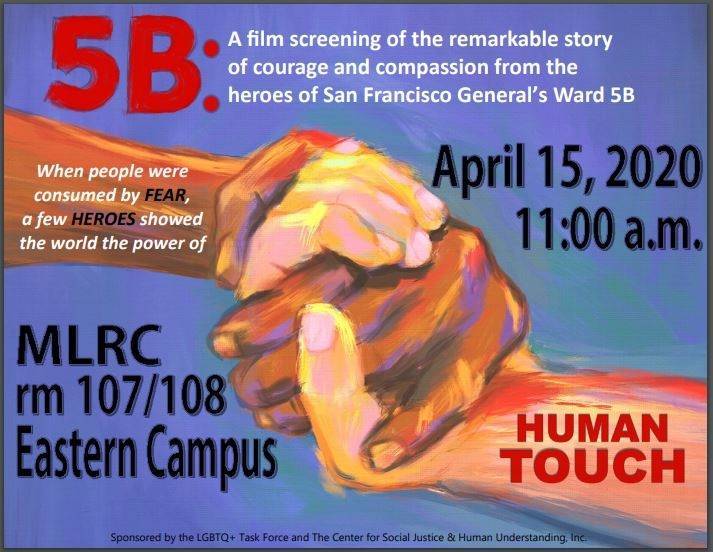 5B: A Film Screening (Postponed)
April 15, 2020
A film screening of the remarkable story of courage and compassion from the heroes of San Francisco General's Ward 5B.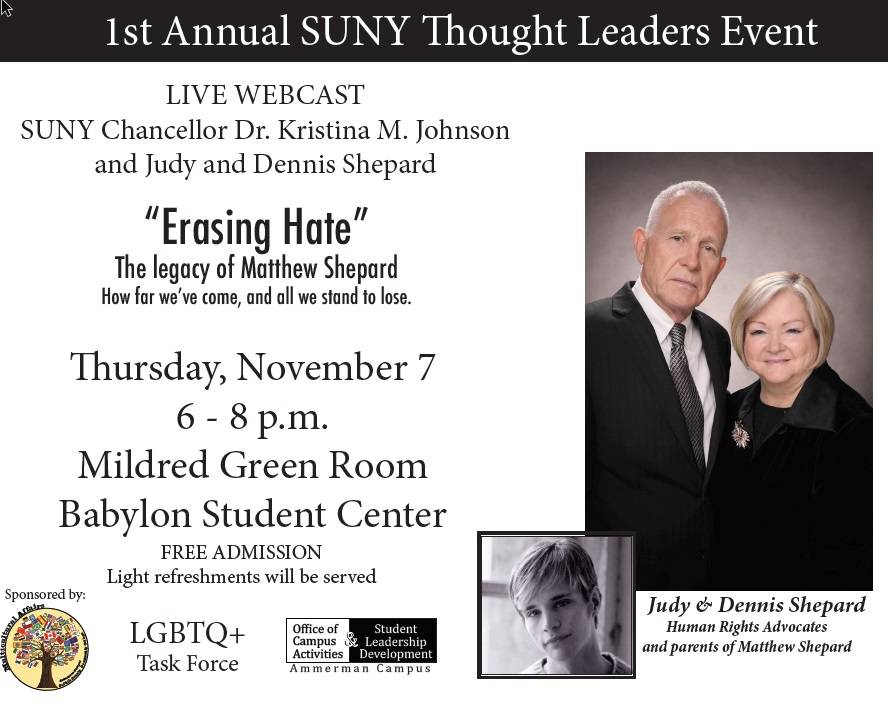 Erasing Hate - The Legacy of Matthew Shepard
November 7, 2019
1st Annual SUNY Thought Leaders Event.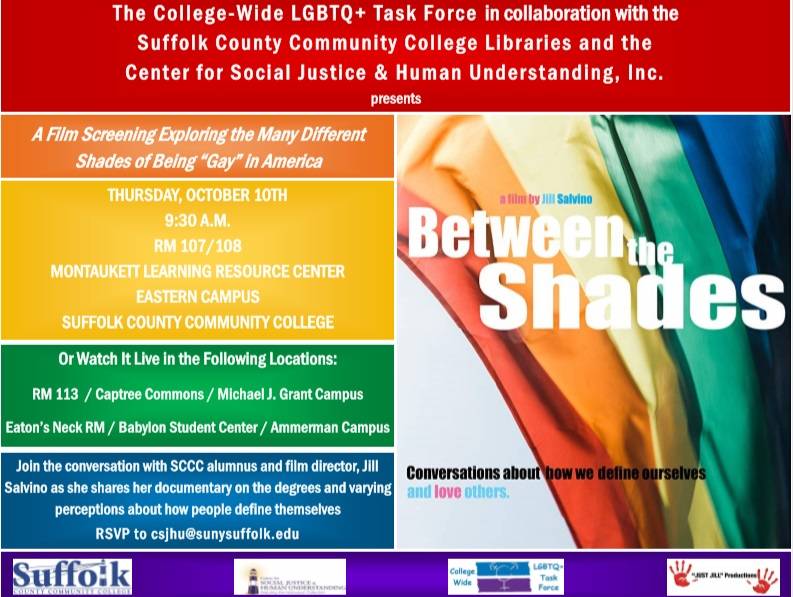 Between the Shades
October 10, 2019
A film screening exploring the many different shades of being "gay" in America.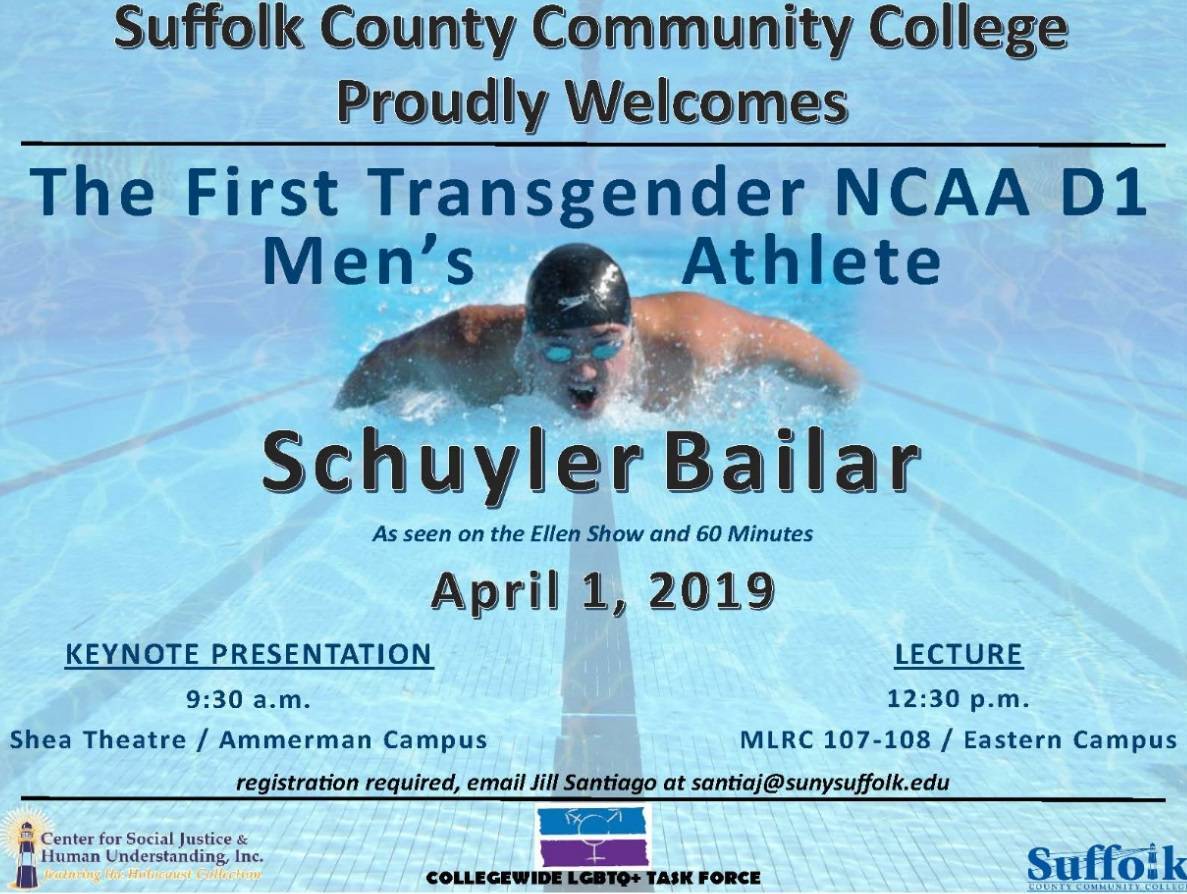 Schuyler Bailar
April 1, 2019
Suffolk County Community College welcomes the first transgender NCAA D1 men's athlete Schuyler Bailar.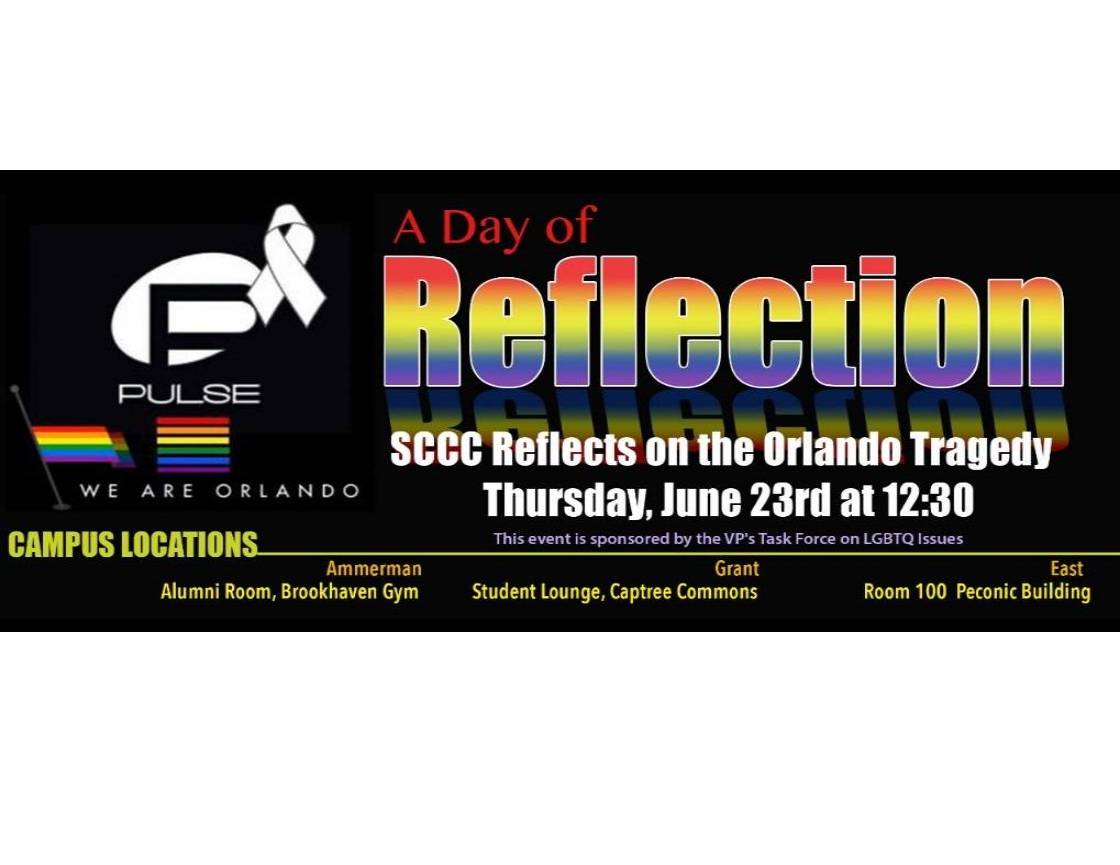 A Day of Reflection
June 23, 2018
SCCC reflects on the Orlando tragedy