In 2020, the College reduced its electric use by over 7,200,000 kWh and natural gas usage over 290,000 therms. The cost savings from 2015 to 2020 exceeded $6,100,000. The College plans on continuing to increase these savings and looks forward to the next milestone of $7,000,000 in savings.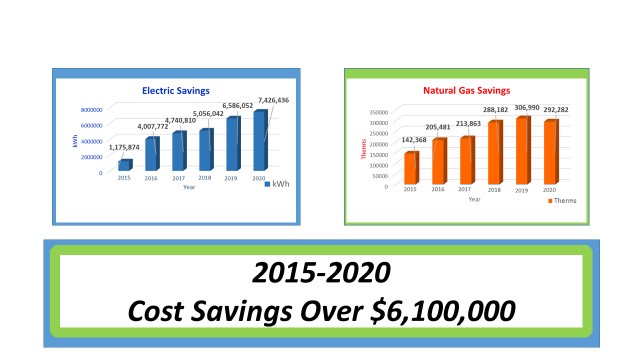 The College's energy savings for 2020 can also be expressed as environmental benefits are: over 55,000,000 KBTUs greenhouse gas reduced, 3530 equivalent metric tons of CO2 reduced, 735 cars not driven for 1 year and over 90,000 tree seedlings grown for 10 years.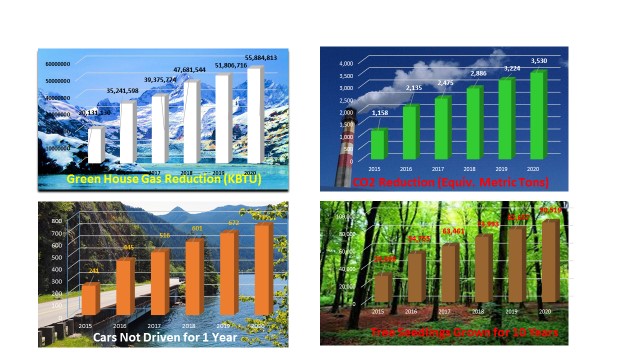 Demand Response Program for Summer of 2017
Met 97% of Target Estimate

Revenue Produced - $100,000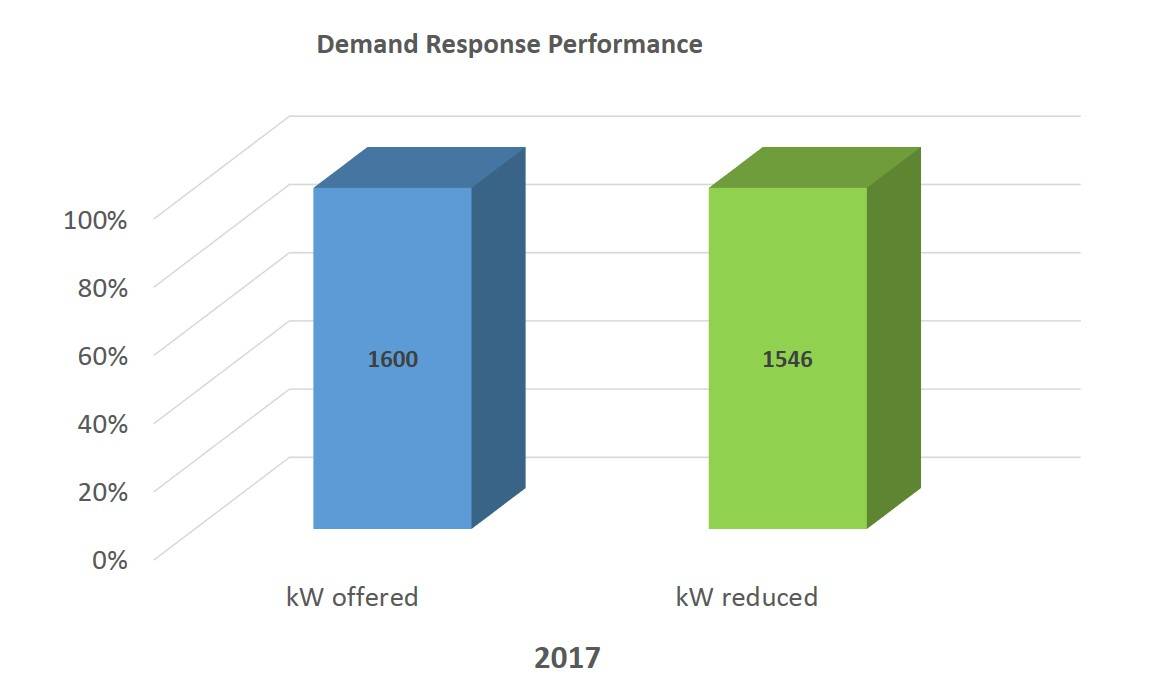 Geothermal

Our Eastern Campus competed in the New York Power Authority (NYPA) Geothermal Clean Energy Challenge. The college received a quantitative analysis of the technical and economic viability of their potential Ground Source Heat Pump (GSHP) systems.

Study in progress to determine if feasible to install geothermal for the new Renewable Energy and Science Technology Engineering Mathematics (STEM) Center on our Grant Campus.
Solar

Lindsay Life Sciences Building

Ammerman Campus

2019 Approximately 105,300 kWh

Smithtown Science Building

Ammerman Campus

Approximately 20,685 kWh for 2019

Workforce Development Building

Grant Campus

Approximately 17,372 kWh for 2019
Wind
Suffolk County Community College is:
An organizational partner of the New York Offshore Wind Alliance
Developing a non-credit wind energy program in coordination with industry partners
For more info, visit wind.ny.gov